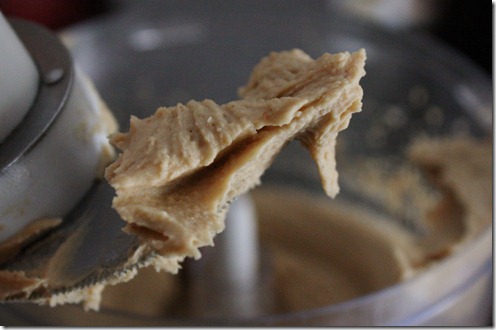 I haven't tried this yet, price but will most certainly do. I saw this recipe on The Wannabe Chef and decided to give it a go with a little few tweaks.
Ingredients
1/2-cup of canned or freshly cooked Chickpeas
2 tablespoons of All-Natural Smooth or Chunky Peanut Butter
2 tablespoons Sugar-free Vanilla Syrup from Caribou Coffee
1/4 tsp Vanilla Extract
1-4 packets of Stevia (depending on how sweet you'd like your dessert to be)
Instructions
Peel, page wash and rinse Chickpeas in cold water to minimize any added salts.
In a food processor, combine all ingredients until they completely emulsify.
You may consume immediately OR chill an hour or two for a colder dessert (I prefer chilling).
Nutrition Information
Calories
314
Protein
15 grams
Fat
17 grams
Net Carbohydrates
20 grams
Fiber
9 grams
Added Ingredients
Why stop at Peanut Butter? Feel free to exclude it and add unsweetened Cocoa Powder. The combinations are ENDLESS! Why not add the Cocoa powder to the recipe above for a healthy, high fiber, low carb (and sugar), and high protein Peanut Butter and Chocolate dessert?
Using Chickpeas as a base instead of flour or grains yields so many benefits, including:
Gluten-free
Dairy-free
Vegan & Vegetarian-friendly
High Protein
High Fiber
Low Fat
This Thursday, I'll be using the recipe above in addition to a few scoops of Vanilla flavored Whey protein to meet my protein requirements. Will post pictures and tell you guys how it goes.