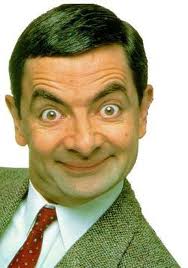 For those of you who are wondering what the fudge this is, nurse it's an update on my eating and fasted training in Ramadan. Let me walk you through the past few days bullet-point style:
Fasted Training
Gets easier. TOO EASY.
Dehydration, energy and dizziness: all subsided to NOTHING.
Workouts are noticeably faster and explosive. I have to add a few more exercises just to pass the time with no issues with low energy.
Noticeable strength increases in almost all my lifts.
Noticeable increases in repetitions in almost all exercises.
Nutrition
Cheating every single day ONLY AT FUTOOR.
Cravings for fast food have severely subsided. I only crave gourmet and homemade stuff like Cocoa Room and traditional Kuwaiti food.
I'd like to add that my Futoor cheat meals are not that bad. I'm simply adding a few spoons of this and that, followed by a few Diet Care and homemade  sweets.
I only crave right after Fasted Training.
Physique
Conclusion
I'll be implementing Fasted Training after Ramadan, following these rules:
Fasting for 16 hours with only water and anything 0 calorie to consume
Train then break my fast by eating 50% of my total daily calories. Translation: I will be packing my gullet with very awesome food.
Consume 25% of my calories 4 hours later. Very clean calories.
Consume my last 25% 4 hours after that- also very clean.
I'll be signing off with 3 dishes of what my mom fed me a few days ago. Let me add that since I've implemented the magic that is FASTED TRAINING, she's been the happiest person on Earth. Her only son is finally indulging in her delicious food.
If you're wondering why I used Mr. Bean's picture above, please don't ask. I have no idea either. And sometimes, I'm just random like that.